Sun Prairie Area Hardwood Flooring Company
Call us today at (608) 400-4611!
Floor Coverings International is the leading in-home design floor covering experts in the Sun Prairie area. If you are looking to beautify or improve your Sun Prairie area home or business, you've come to the right place!
Floor Coverings International provides FREE In-home estimates and professional flooring services to residents in the Sun Prairie area.
• Hardwood Flooring
• Tile Flooring/showers/walls and backsplashes
• Carpeting
• Laminate Flooring
• Vinyl Flooring
• Eco-Friendly flooring including bamboo
Why call us for a free estimate?
Design Consultation:
Our design associate will come to your home and provide you with guidance in picking out the perfect floor for your taste.
Convenience:
We come to you, when you are ready to see us!
Competitive Pricing:
We work with all the major manufacturers and provide great mill-direct pricing.
Call us today at

608-400-4611
to schedule your free in-home estimate!
Special Offer
$200 Off Your Next Flooring Project
Why Choose Floor Coverings International of Madison as your Flooring Professional?
Free Flooring Estimates

We are Fully Insured for Your Protection

We are Properly Licensed in Order to Perform Flooring Work

We Bring The Showroom To Your Door!

Fast, Friendly Service

We Put Our Customers First In All That We Do

Call For Warranty Details
Customer Testimonials
Thank you so much! I was overwhelmed with all the possibilities but Kevin did a great job helping me pick the perfect carpet. Troy was quick and efficient with the installation and it looks great! I look forward to working with you all again when we start replacing the bedroom carpets. Koren R.
Recent People With Flooring Needs:
One stairway and basement need carpeting. Original carpeting was removed due to water damage.

R. V
I am looking for a quote to replace the carpet on my basement stairs. What we currently have is pretty thick and soft, which is great in the actual basement, but I slipped on it this last summer, fell down the stairs, and broke my leg. So I am hoping to replace just the stairs with something safer/grippier/with better traction, possibly like that type of low-pile industrial carpeting or something rubbery. But I figured since you guys are the experts, you'd have ideas for the best solution. Thanks!

Erin H
Our Location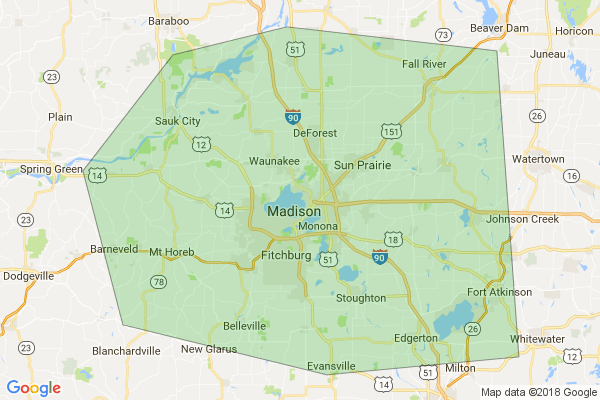 Location & Contact Info